So did everyone guess what my lie was?? Yesterday I posted two truths and one lie with a fun link-up! Are you ready to find out which one is the lie??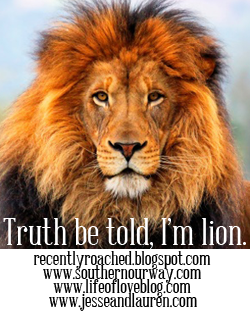 1) I have seen Titanic in the movie theater 14 times
Answer: TRUE! Yes, I know that is crazy and yes I know that is a lot of wasted time in the movie theater but this was my favorite movie and I was OBSESSED with Leonardo DiCaprio then. I mean look at that face, how could you not love him?? AND who didn't love hearing Celine singing "My Heart Will Go On" over and over again?? I know I did! I will never let go Jack (I would have made room for you on the board, just saying.)
2) I have met a member of New Kids on the Block
Answer: TRUE! In 2011, my cousin Brittany came to Houston to visit me and I took her to see NKOTBSB in the front row with my best friend Jolene. Well during one of the songs, the New Kids went into the crowd and Jonathan Knight came up to our row and we shook his hand. Now some might say that I did not meet him but I SOOO count it! DON'T HATE!
3) My favorite fruit is Bananas
Answer: LIE! I hate Bananas. I mean HATE Bananas! I hate the taste, the texture, the smell, everything! I don't like Banana flavored anything as well.
Did you get it right? It was really hard for me to come up with a lie.
Well until next time!
Love,
Jessica AKA Mrs. Ripple